Five most recent episodes are below
---
Episode #245 of SUNDAY WIRE SHOW resumes on August 12th 2018 with special guest hosts Mike Robinson and Vanessa Beeley broadcasting LIVE on the Alternate Current Radio Network (ACR)…
LISTEN LIVE ON THIS PAGE AT THE FOLLOWING SCHEDULED SHOW TIMES:
5pm-7pm UK Time | 12pm-2pm ET (US) | 9am-11am PT (US)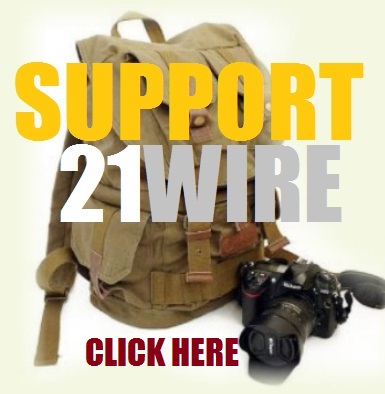 This week the SUNDAY WIRE broadcasts LIVE with special guest hosts Mike Robinson and Vanessa Beeley bringing you all the top stories from the US, Europe and internationally. This week, we will be joined by guest Robert Inlakesh to discuss the latest from Gaza and the West Bank as the UK claims it has doubled its support for the Palestinian economy in order to advance peace with Israel, and in the second hour by guest Hussain Albukhaiti, live from Yemen following the brutal bombing of a school bus full of children there. Enjoy the show…
HELP US KEEP DOING WHAT WE DO: DONATE TO 21WIRE
OR SUBSCRIBE & BECOME A MEMBER @21WIRE.TV
Strap yourselves in and lower the blast shield – this is your brave new world…
*NOTE: THIS EPISODE MAY CONTAIN STRONG LANGUAGE AND MATURE THEMES*
Sunday Wire Radio Show Archives





Read more...
0 comments
---
Read more...
0 comments
---
Read more...
0 comments
---
Read more...
0 comments
---
Read more...
0 comments
---