SUNDAYS – 4pm-7pm GMT | 12pm-3pm EST | 9am-12pm PST
THE SUNDAY WIRE will be broadcasting live with 21WIRE host, Patrick Henningsen, covering the world's top stories each week.
---
Latest Episodes
---
Episode #291 of SUNDAY WIRE SHOW resumes on August 11, 2019 with host Patrick Henningsen, broadcasting LIVE on the Alternate Current Radio Network (ACR)…
LISTEN LIVE ON THIS PAGE AT THE FOLLOWING SCHEDULED SHOW TIMES:
5pm-8pm UK Time | 12pm-3pm ET (US) | 9am-12pm PT (US)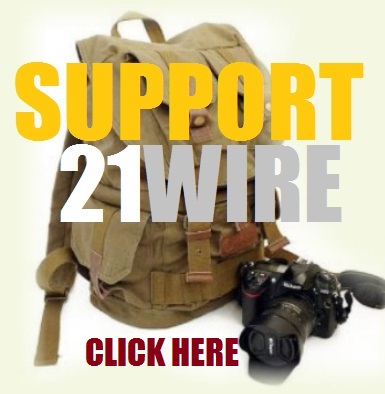 This week the SUNDAY WIRE broadcasts LIVE on ACR with host Patrick Henningsen covers some of the top stories in the US, Europe and internationally. Later in the first hour we'll connect with the Sunday Wire's roving correspondent for culture & sport, Basil Valentine, to discuss this weekend's biggest story – where convicted billionaire sex abuser Jeffrey Epstein reportedly died in custody from an apparent suicide after supposedly hanged himself in his cell in New York City. We'll look at the incident, who benefits from his untimely death, and what to espect going forward – as well as a review of the scale and scope of Epstein's international sex trafficking and blackmail network . All this and much more. Enjoy the show…
HELP US KEEP DOING WHAT WE DO: DONATE TO 21WIRE
OR BECOME A MEMBER@21WIRE.TV
*NOTE: THIS EPISODE MAY CONTAIN STRONG LANGUAGE AND MATURE THEMES*
Sunday Wire Radio Show Archives







Read more...
0 comments
---
Read more...
0 comments
---
Read more...
0 comments
---
Read more...
0 comments
---
Read more...
0 comments
---
---