SUNDAYS – 4pm-7pm GMT | 12pm-3pm EST | 9am-12pm PST
THE SUNDAY WIRE will be broadcasting live with 21WIRE host, Patrick Henningsen, covering the world's top stories each week.
---
Latest Episodes
---
Episode #252 of SUNDAY WIRE SHOW resumes on Oct 14th 2018 with special guest host Patrick Henningsen broadcasting LIVE on the Alternate Current Radio Network (ACR)…
LISTEN LIVE ON THIS PAGE AT THE FOLLOWING SCHEDULED SHOW TIMES:
5pm-7pm UK Time | 12pm-2pm ET (US) | 9am-11am PT (US)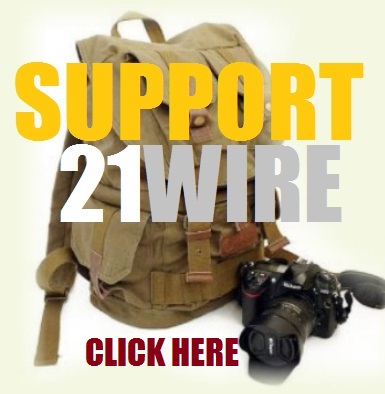 This week the SUNDAY WIRE broadcasts LIVE with host Patrick Henningsen bringing you all the top stories from the US, Europe and internationally. Yesterday 21WIRE was the subject of a political hit-piece published by NATO's propaganda and censorship arm, the Atlantic Council and its 'Disinformation Lab' (the irony) aka DFRLabs, as part of their PR campaign to rewrite the career of warhawk John McCain, as the defense industry tries to salvage the legacy of their patron saint. This comes in the same week as Facebook's mass political purge erasing alternative media pages from there platform in a direct effort to meddle in the upcoming U.S. midterm elections. In the first hour, we'll connect with author and geopolitical analyst F. William Engdahl to discuss some disturbing signs in the global financial system, which combined with some disturbing political developments and the Neoconservative proclivities of Donald Trump – which all lead to some very disturbing conclusions. We'll also discuss the brewing tension in Western China's Xinjiang Province and the ethnic Uyghur issue and how this may affect the Belt and Road Initiative. In the second hour we'll visit the front lines on the Anti-Fracking Movement with activist Ian R. Crane to discuss the recent UK ruling in favour of the drilling companies and what this could mean to the UK's environment and local water supplies. In the final segment, we'll hopefully connect with our roving correspondent for culture and sport, Basil Valentine, for the latest political gambits and more. Enjoy the show…
HELP US KEEP DOING WHAT WE DO: DONATE TO 21WIRE
OR SUBSCRIBE & BECOME A MEMBER @21WIRE.TV
Strap yourselves in and lower the blast shield – this is your brave new world…
*NOTE: THIS EPISODE MAY CONTAIN STRONG LANGUAGE AND MATURE THEMES*
Sunday Wire Radio Show Archives





Read more...
0 comments
---
Read more...
0 comments
---
Read more...
0 comments
---
Read more...
0 comments
---
Read more...
0 comments
---
---