New to ACR – Radiant Creators
Radiant Creators is a collaborative endeavor composed of people whose passion, purpose and dedication requires forging their own unique path of empowerment and livelihood. These are people who willingly choose to buck convention, do what they love, create their own businesses, and live by their own rules.
As highly determined conscious creators, they are either aware of, or in process of finding their greater purpose. A Radiant Creator isn't making a living, they ARE living! Our purpose is to encourage inspiration, support, collaborative opportunities, and passion toward a life of thriving and not just surviving..
---
Latest Episodes
---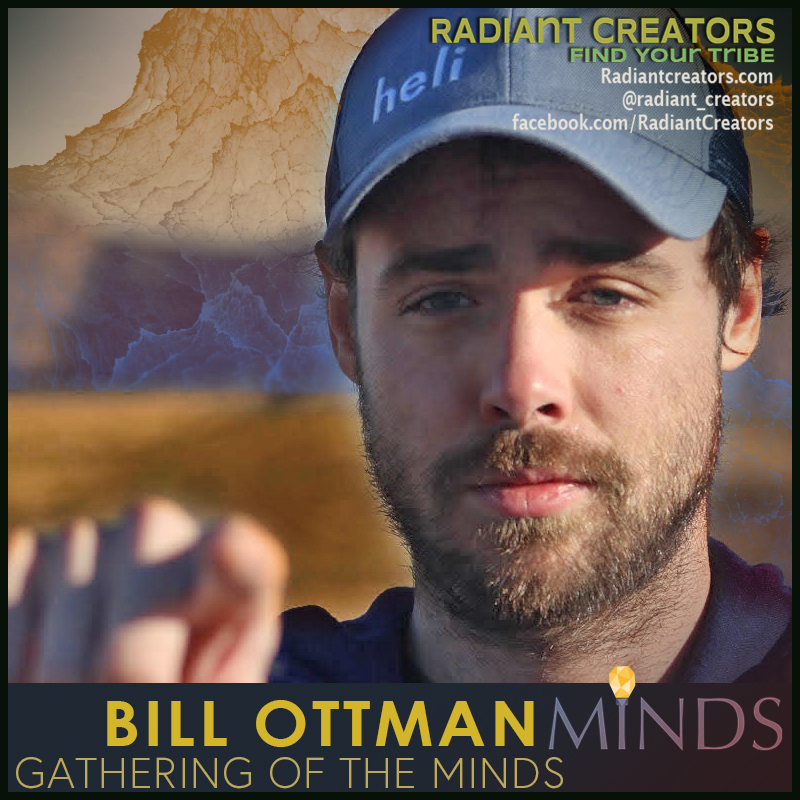 About Guest
CEO of Minds.com Bill Ottman in conversation with Radiant Creators & Hester of Alternate Current Radio in a special collaboration.
We cover many topics including new features coming to Minds soon, prominent and increasing censorship in mainstream media and social media, Bills motivations in creating Minds, security of user data, and how censorship driving new users to Minds.
The new features coming are game changers and can be downloaded from GitHub for those interested in an early checkout. One of features to Minds.com are Jitsi a video conferencing system similar to Skype. Radiant Creators believes Jitsi will "Killer App" that grows the Minds platform greatly. Another is Nomad Nomad a decentralized social network. No centralized servers are required in order to communicate with nomad. Nomad would use an ETH wallet address as user ID and truly be "Social Media on the Blockchain".
Something every special about Minds.com is it can be downloaded and run independently. All the code is open source and can be reviewed and implemented by users.
Show Links
Interview – YouTube
https://youtu.be/U7cUoIFB8Io
Interview – BitChute
https://www.bitchute.com/video/stfmUVLI352U
Interview – iTunes
https://itunes.apple.com/us/podcast/radiant-creators/id1252852387
Interview – iHeartRadio
https://www.iheart.com/podcast/966-Radiant-Creators-29418059/
Interview – Spreaker
https://www.spreaker.com/show/radiant-creators
Interview – MP3
Download complete show as an MP3 by right-clicking here and choosing "save as".
Guest Social Media
Minds
https://www.minds.com/ottman
Linkedin
https://www.linkedin.com/in/billottman/
Twitter
https://twitter.com/minds
Alternate Current Radio Links
Alternate Current Radio – Website
http://www.alternatecurrentradio.com/
Alternate Current Radio – Spreaker Page
https://www.spreaker.com/user/acrnetwork
Alternate Current Radio Network – Facebook
https://www.facebook.com/acrnetwork/
Alternate Current Radio Network – Twitter
https://twitter.com/radioacr
Spore – Twitter
http://twitter.com/@spore3327
Hesher – Twitter
http://twitter.com/@HesherMedia
Read more...
0 comments
---
Read more...
0 comments
---
Read more...
0 comments
---
Read more...
0 comments
---
Read more...
0 comments
---
---