Episode #277 of
SUNDAY WIRE SHOW
resumes on
April 28, 2019
with host
Patrick Henningsen
, broadcasting LIVE on the
Alternate Current Radio Network
(ACR)…
LISTEN LIVE ON THIS PAGE AT THE FOLLOWING SCHEDULED SHOW TIMES:
5pm-8pm UK Time | 12pm-3pm ET (US) | 9am-12pm PT (US)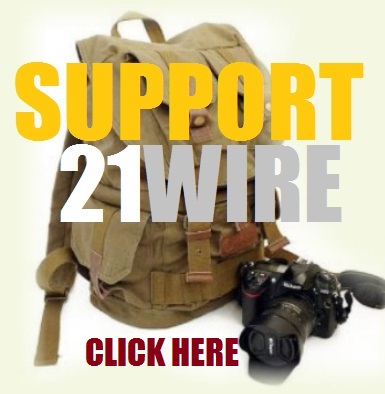 This week the SUNDAY WIRE broadcasts LIVE on ACR with host
Patrick Henningsen
joined in-studio by co-host
Mike Robinson
from the
UK Column
covering all the top stories in the US, Europe and internationally. In the first hour we'll cover the
Sri Lanka Easter bombing
and its strange delayed 'virtual' ISIS admission, the latest '
8Chan Synagogue Shooting
' in the US, and also the US sentencing of Russian student
Maria Butina
, and a harrowing story of illicit organ trafficking in Syria by an
NHS doctor turned 'ISIS Health Minister'
. In the second hour we'll be joined by a special guest, independent journalist and researcher,
Cory Morningstar
, to discuss her new 6 part series,
The Manufacturing of Greta Thunberg – for Consent: The Political Economy of the Non-Profit Industrial Complex
, to discover what's really driving the "Green New Deal," revealing an agenda of high-finance and transnational corporate power which has now successfully hijacked and is currently driving the global 'grassroots'
green
agenda and how this has undermined genuine environment activism and conservation worldwide. In the final segment of overdrive, we'll check in with the SUNDAY WIRE roving correspondent for Culture & Sport,
Basil Valentine
, to discuss the latest
Extinction Rebellion
climate change campaign, along with the
Glastonbury 5G controversy
, and the announcement that
Creepy Joe
is running for president in US. All this and much more.
Enjoy the show…
HELP US KEEP DOING WHAT WE DO:
DONATE TO 21WIRE
OR SUBSCRIBE & BECOME A MEMBER @21WIRE.TV
*NOTE: THIS EPISODE MAY CONTAIN STRONG LANGUAGE AND MATURE THEMES*
Download Episode #277
Sunday Wire Radio Show Archives