Five most recent episodes are below
---
Episode #280 of SUNDAY WIRE SHOW resumes on May 19, 2019 with host Patrick Henningsen, broadcasting LIVE on the Alternate Current Radio Network (ACR)…
LISTEN LIVE ON THIS PAGE AT THE FOLLOWING SCHEDULED SHOW TIMES:
5pm-8pm UK Time | 12pm-3pm ET (US) | 9am-12pm PT (US)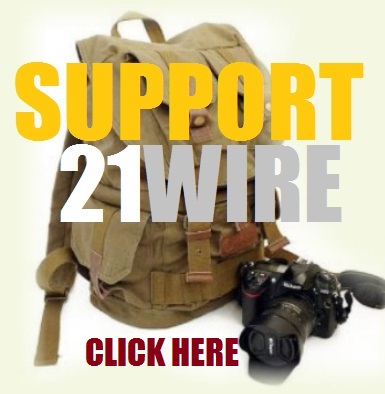 This week the SUNDAY WIRE broadcasts LIVE on ACR with host Patrick Henningsen joined in-studio by co-host Mike Robinson from the UK Column covering all the top stories in the US, Europe and internationally. In the first hour we'll discuss the ham-fisted US and Israeli war designs on Iran, the re-incarceration of whistleblower Chelsea Manning in Virginia, America's latest 'climate change' plan and more. Later in the first hour, we'll talk with Dr. Piers Robinson with Working Group on Syria, Media and Propaganda & co-director of the Organisation for Propaganda Studies, to discuss the leaked engineering report which sheds new light on the OPCW's problematic assessment of the alleged 'chemical weapons attack' in Douma Syria which the US, UK and France used as a pretext to attack in Syria in April 2018. Also in the second hour we'll speak with Ian R. Crane coming with an important update on the case of anti-cancer proponents David Noakes and his and partner Lyn Thyer who is due to be extradited to France for helping cancer suffers. Ian also gives an update on hearing of 5G campaigner Mark David Steele. In the final segment of overdrive, we'll check in with the SUNDAY WIRE roving correspondent for Culture & Sport, Basil Valentine, to discuss the political upheaval which hit Britain this week – with the new Brexit Party threatening to up-end Tory rule and pinched Labour nationwide, and also a look at the awful Eurovision Song Contest in Israel? All this and much more. Enjoy the show…
HELP US KEEP DOING WHAT WE DO: DONATE TO 21WIRE
OR SUBSCRIBE & BECOME A MEMBER @21WIRE.TV
*NOTE: THIS EPISODE MAY CONTAIN STRONG LANGUAGE AND MATURE THEMES*
Sunday Wire Radio Show Archives







Read more...
0 comments
---
Read more...
0 comments
---
Read more...
0 comments
---
Read more...
0 comments
---
Read more...
0 comments
---