SUNDAYS – 4pm-7pm GMT | 12pm-3pm EST | 9am-12pm PST
THE SUNDAY WIRE will be broadcasting live with 21WIRE host, Patrick Henningsen, covering the world's top stories each week.
---
Latest Episodes
---
Episode #257 of SUNDAY WIRE SHOW resumes on Nov 18th 2018 with special guest host Patrick Henningsen broadcasting LIVE on the Alternate Current Radio Network (ACR)…
LISTEN LIVE ON THIS PAGE AT THE FOLLOWING SCHEDULED SHOW TIMES:
5pm-7pm UK Time | 12pm-2pm ET (US) | 9am-11am PT (US)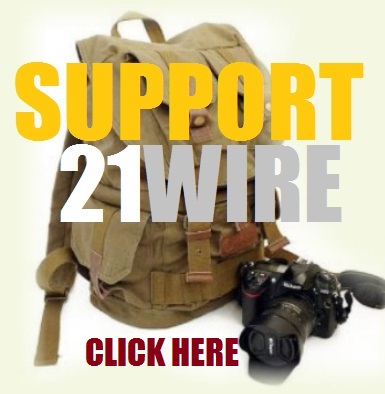 This week the SUNDAY WIRE broadcasts LIVE with host Patrick Henningsen bringing you all the top stories from the US, Europe and internationally. This week we're joined in-studio by UK Column editor Mike Robinson, for a critical look at the BREXIT deception, the Khashoggi & Yemen deception, Julian Assange'simminent departure from the Ecuadorian Embassy and more. In the first hour we're joined by correspondent for Al Masdar News and advocate for Palestine, Robert Inlakesh, to breakdown the inside angles and big picture analysis from this past week incredible turn of events in occupied Palestine in Gaza, and the subsequent political meltdown in neighboring colonial overlord Israel. In the final segment, we'll connect with our roving correspondent for culture and sport, Basil Valentine, for commentary on the British political upheaval this past week – and what's real and what's Punch 'n Judy, along with another installment of Basil's Magic Roundabout, with all the latest political gambits and so much more. Enjoy the show…
HELP US KEEP DOING WHAT WE DO: DONATE TO 21WIRE
OR SUBSCRIBE & BECOME A MEMBER @21WIRE.TV
STILL AVAILABLE: TICKETS FOR AV9.1 SYMPOSIUM IN LONDON
*NOTE: THIS EPISODE MAY CONTAIN STRONG LANGUAGE AND MATURE THEMES*
Sunday Wire Radio Show Archives





Read more...
0 comments
---
Read more...
0 comments
---
Read more...
0 comments
---
Read more...
0 comments
---
Read more...
0 comments
---
---