SUNDAYS – 4pm-7pm GMT | 12pm-3pm EST | 9am-12pm PST
THE SUNDAY WIRE will be broadcasting live with 21WIRE host, Patrick Henningsen, covering the world's top stories each week.
---
Latest Episodes
---

Episode #276 of SUNDAY WIRE SHOW resumes on April 14, 2019 with host Patrick Henningsen, broadcasting LIVE on the Alternate Current Radio Network (ACR)…
LISTEN LIVE ON THIS PAGE AT THE FOLLOWING SCHEDULED SHOW TIMES:
SPECIAL BROADCAST TIME THIS WEEK: 4pm-7pm UK Time | 11am-2pm ET (US) | 8am-11am PT (US)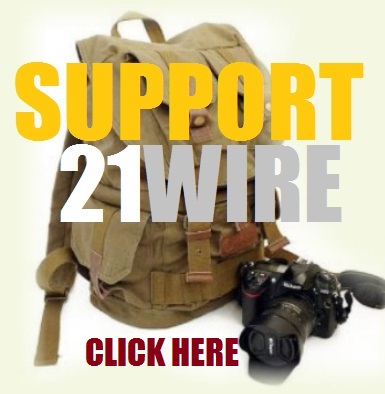 This week the SUNDAY WIRE broadcasts LIVE on ACR as Patrick Henningsen is reporting on the ground in London and joined by ACR's Hesher as our in-studio anchor this week, along with co-hosts Mike Robinson from the UK Column and Basil Valentine. Patrick is reporting from outside of the notorious Belmarsh Prison in southeast London where WikiLeaks founder Julian Assange is being held by the British government in preparation for extradition – possibly to the US, and also now with a possibility of extradition to Sweden first – to face a previously dismissed case of sexual assault filed in 2010. We'll connect with a number of other special guests on the ground at today's protest in support of Assange including Lee Stranahan co-host of Fault Lines Radio show in Washington DC, and others. All this and much more. Enjoy the show…
HELP US KEEP DOING WHAT WE DO: DONATE TO 21WIRE
OR SUBSCRIBE & BECOME A MEMBER @21WIRE.TV
*NOTE: THIS EPISODE MAY CONTAIN STRONG LANGUAGE AND MATURE THEMES*
Sunday Wire Radio Show Archives
Read more...
0 comments
---
Read more...
0 comments
---
Read more...
0 comments
---
Read more...
0 comments
---
Read more...
0 comments
---
---