SUNDAYS – 4pm-7pm GMT | 12pm-3pm EST | 9am-12pm PST
THE SUNDAY WIRE will be broadcasting live with 21WIRE host, Patrick Henningsen, covering the world's top stories each week.
---
Latest Episodes
---
Episode #249 of SUNDAY WIRE SHOW resumes on September 16th 2018 with special guest host Hesher from ACR broadcasting LIVE on the Alternate Current Radio Network (ACR)…
LISTEN LIVE ON THIS PAGE AT THE FOLLOWING SCHEDULED SHOW TIMES:
5pm-7pm UK Time | 12pm-2pm ET (US) | 9am-11am PT (US)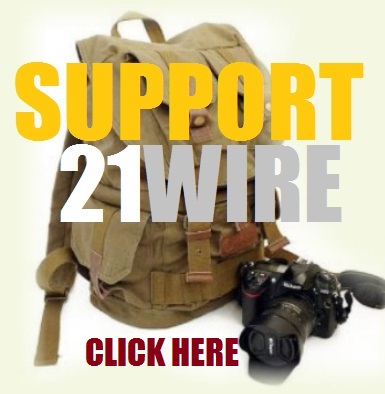 This week the SUNDAY WIRE broadcasts LIVE with special guest host Hesher bringing you all the top stories from the US, Europe and internationally. This week, we will be hosted by Hesher and discussing the battle for online freedom of speech, the roll Silicon Valley social media platforms play in this struggle, how governments are trying to manipulate tech to create backdoors from which to block free speech and some updates on the situation in Syria as the cleansing of Idlib continues. Enjoy the show…
HELP US KEEP DOING WHAT WE DO: DONATE TO 21WIRE
OR SUBSCRIBE & BECOME A MEMBER @21WIRE.TV
Strap yourselves in and lower the blast shield – this is your brave new world…
*NOTE: THIS EPISODE MAY CONTAIN STRONG LANGUAGE AND MATURE THEMES*
Sunday Wire Radio Show Archives





Read more...
0 comments
---
Read more...
0 comments
---
Read more...
0 comments
---
Read more...
0 comments
---
Read more...
0 comments
---
---