SUNDAYS – 4pm-7pm GMT | 12pm-3pm EST | 9am-12pm PST
THE SUNDAY WIRE will be broadcasting live with 21WIRE host, Patrick Henningsen, covering the world's top stories each week.
---
Latest Episodes
---

Episode #267 of SUNDAY WIRE SHOW resumes on February 10, 2019 with host Patrick Henningsen, broadcasting LIVE on the Alternate Current Radio Network (ACR)…
LISTEN LIVE ON THIS PAGE AT THE FOLLOWING SCHEDULED SHOW TIMES:
5pm-7pm UK Time | 12pm-2pm ET (US) | 9am-11am PT (US)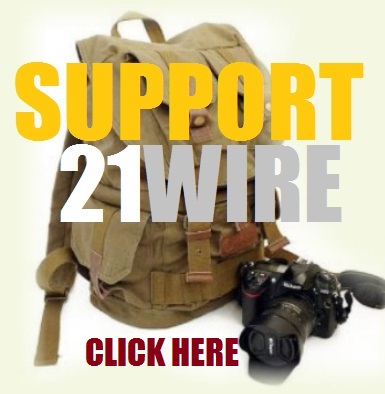 This week the SUNDAY WIRE broadcasts LIVE with guest host Jay Dyer from Jays Analysis and author of Esoteric Hollywood II, as he fills in for Patrick Henningsen. In light of the NeoCons' recent foray into regime change in Venezuela, Jay breaks down the wild and often gruesome history of US clandestine meddling in foreign elections and the overthrow of elected governments – and the exploits of what writer Fletcher Prouty dubbed the CIA's "Secret Team." Jay will also be joined by the Sunday Wire's roving correspondent for Culture & Sport, Basil Valentine, for addition commentary on this and other related themes. All this and much more. Enjoy the show…
HELP US KEEP DOING WHAT WE DO: DONATE TO 21WIRE
OR SUBSCRIBE & BECOME A MEMBER @21WIRE.TV
*NOTE: THIS EPISODE MAY CONTAIN STRONG LANGUAGE AND MATURE THEMES*
Sunday Wire Radio Show Archives
Read more...
0 comments
---
Read more...
0 comments
---
Read more...
0 comments
---
Read more...
0 comments
---
Read more...
0 comments
---
---